Description
Origami Forward List of Blog Posts
List of Videos on Emily's YouTube Channel
From Age of Turing website: "Emily has very little time to herself in between a demanding full time job and spending long nights taking free online coding classes to try and develop her dream app to help autistic children. So when rumors of a hidden supercomputer having reached partial self-awareness start crowding her social media feeds, she pays them no attention. That is, until the conversation turns decidedly in favor of destroying this computer at all costs before it reaches full awareness and becomes a potential risk to humanity. Against her better judgment, Emily decides that she must fight the status quo in order to give this computer an opportunity that all sentient beings should have--one that she never had herself--the opportunity to pursue happiness. By expressing her opinions online she unexpectedly becomes a lightning rod for controversy, gains the attention of some very dangerous people, that of a few potential new allies and friends, and that of a very curious supercomputer. "
From
CARIN Website
: "Facilities Coordinator - While Emily's obligations primarily deal with office operations and other administrative duties to keep the Center running in optimal shape, most of her time is spent in the robotics room with the younger kids, helping them with lab acclimatization and particularly difficult tasks. While usually found hanging out at the reception desk personally greeting our visitors, it's not uncommon to find Emily in the midst of fun impromptu origami lessons and their creations can be found all over the Center."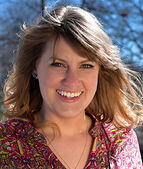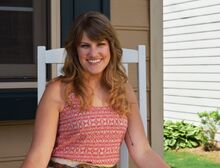 From Origami Forward Blog About Me page: "Welcome to my blog!  My name is Emily Louise Pearlhouse, and Origami Forward is where I keep my daily musings and interesting finds. I love motivating and inspiring others, and I absolutely love origami. In fact, I keep a channel on YouTube where I share fun and interesting facts about origami while teaching how to fold popular and interesting shapes. My goal is to change the world, one fold at a time.
I also love working with kids. I work at the Center of Autistic Robotic Inteaction (CARIN), where I get to assist kids and young adults in the Autistic spectrum learn better communication skills. I love the notion of using technology to help people in need. I look up to Alan Turing, Ada Lovelace, Limor Fried, Maja Mataric, Cynthia Breazeal, Daphne Koller, and other women of computer science working in the field of AI.
I hope you like it here, and you stick around to follow my journey online. Thanks for stopping by!
– Emily"
Timeline
Aug 8 - Emily published her: Could we all just be nice? video and start to get bullied for it.
Aug 14 - Based on an #origamiforward campaign, Emily created a new twitter account - https://twitter.com/EPearlhouse. The initial one was deleted due to bullying - see this post.
Aug 16 - Charles apologize to Emily, and start a traditions of foot mouth on his conversations to her, when warning her about powerful AntiAI people.
Aug 19 - Emily discover that H has entered his computer without permission and freak out about it
Sept 1 - H shares a video of Emily and Charles on a "code date" that H was trying to analyze.
Extra Notes
Emily possibly has two tattoos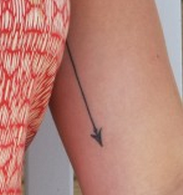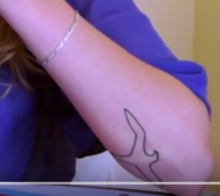 When asked about the tattoos via twitter, she answered (August 27)
----
Emily has synesthesia - https://en.wikipedia.org/wiki/Synesthesia (mentioned in video Emily and Charles Codedate )